We're happy, proud and all-round ecstatic to announce that Kostya Stankevych (Zedarus Games) is bringing his considerable talents to the table and joining Foxxy Games as a co-founder!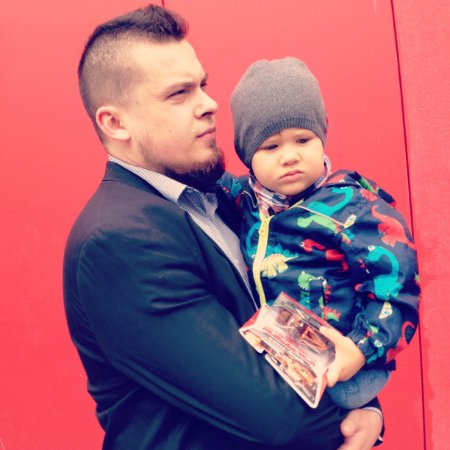 Kostya and his son
Kostya will add his awesome puzzle-design and programming skills into the mix, and alongside Darci, they hope to take over the world from their home bases in Seattle in the United States, and Odessa in the Ukraine. We'd probably make a cold-war joke at this point, but the only thing that should go thermonuclear is the games themselves.
Kostya has been developing games since 2009, and his most recent titles are the iOS and Android games Kubiko, Numerity  Tower Boxing and Blueprint3D. He's also worked on a variety of other flash-based puzzle games – Red Star Fall, Magnets and the Starlight series.
We'll be adding pages to the FoxxyGames.com website soon to link to Kostya's games so that you can try them out for yourself. We'll also publish an interview with Kostya so that you get to know him a bit. For now, check out the links above, and have fun with the puzzles.
In the mean time, Foxxy Games has only been around for one week, and we've already gone international. 😉
Facebook Comments